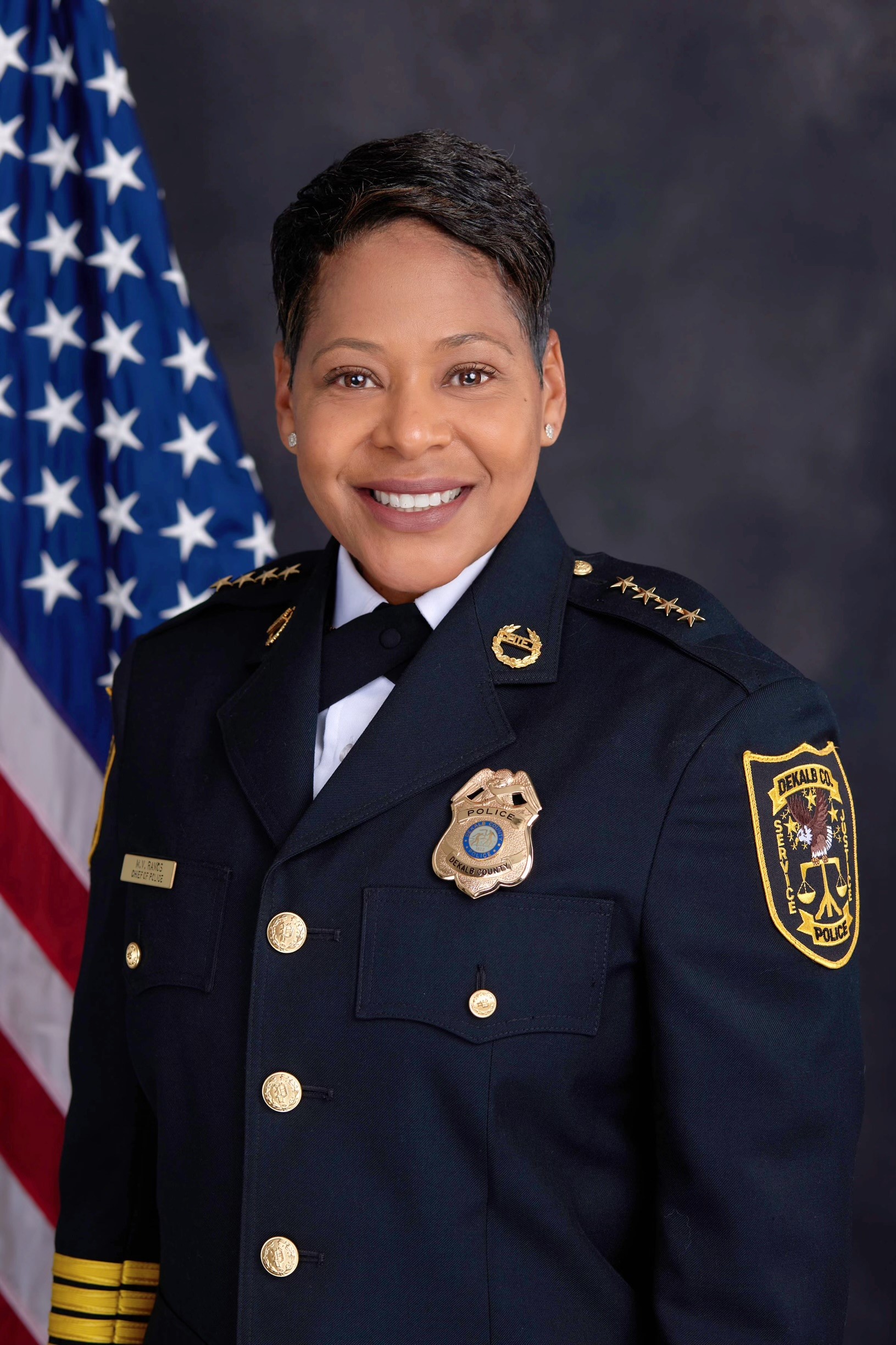 Chief – DeKalb County Police Department
Chief Mirtha V. Ramos began her law enforcement career in 1997 with the Miami-Dade Police Department.  During her tenure she served in various assignments including uniform patrol, investigations, emergency management, community policing, and police administration.  During her tenure with the Miami-Dade Police Department, Chief Ramos excelled and rose through the ranks.

In 2016, she was appointed to Division Chief of one of the largest and busiest divisions of the Miami-Dade Police Department.  In that role, she managed four police districts, the Airport and Seaport, the Special Patrol Bureau that houses the Department's high liability units such as, the Special Response Team, Aviation, Marine Patrol, Bomb Disposal, Canine, and Motors, as well as the Special Events Units.   

On November 4, 2019, Chief Ramos was appointed to Police Chief of the DeKalb County Police Department.  She is responsible for the daily operations of the DeKalb County Police Department and the safety of DeKalb's 764,382 citizens.  She leads approximately 1,000 sworn police officers and civilian employees.  She has command of the police department's $100 million budget.

Chief Ramos is a compassionate, no-nonsense, hands on leader.  She believes in transparency and teamwork.  Since her appointment as DeKalb County Chief of Police, she has placed and emphasis on community outreach and engagement.  She embraces community policing and uses it as a tool to address crime, positively engage youth and strengthen relationships between the department and the community.

She holds a master's degree in Psychology of Leadership from Penn State University and is a graduate of the prestigious FBI National Academy in Quantico, Virginia.  She has attended numerous professional leadership and law enforcement continuing education courses.  She has been commended by community leaders, and public and private organizations for her hard work and community engagement.  Since her appointment in 2019, Chief Ramos has received numerous awards from civic and community organizations, as well as elected officials for her community engagement efforts.    

She is an active member of the International Association of Chiefs of Police, Major Cities Chiefs Association, the National Organization of Black Law Enforcement Executives, the Georgia Association of Chiefs of Police, the National Association for Women Law Enforcement Executives, and the President of the DeKalb County Chiefs Association.